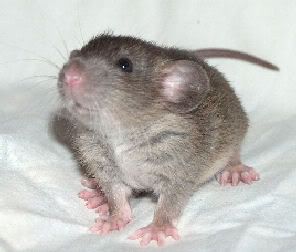 This little boy will be arriving at my place next week. He's an agouti self velvet (really really plushy fur). I have no idea what to name him, any suggestions? Must be HP themed.
Here's a list of names I have already in use;
Narcissa
Neville
Hagrid
Minerva
Padma
Pavarti
Sirius
Regulas

I will be using Albus Dumbodwarf, Lucius, and Bellatrix when I get the rest of the rats next week (along with the velvet)
Here's a list of names I do not want (I have future rats lined up with these names)

Draco
Harry
Ron
Ginny
Hermione
Fred
George
Severus


So, any suggestions?