Amber's babies are six days old now. I got all topears and they appear to be black and agouti. Since my older digital doesn't take photos of hairless babies well, I decided to lavish older photos on you! It's mostly a photo history of Fuzz and her first litter hehe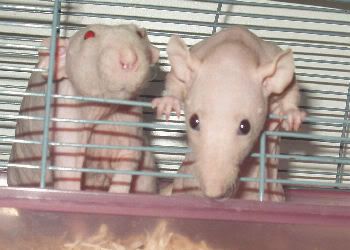 Slick and Fuzz hanging out in their temporary cage (cleaning the large one)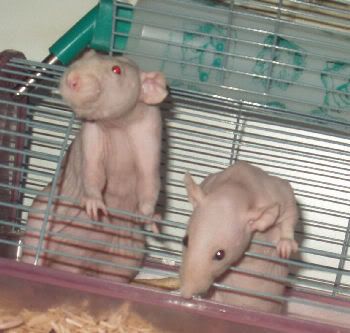 Something has attracted Slick's attention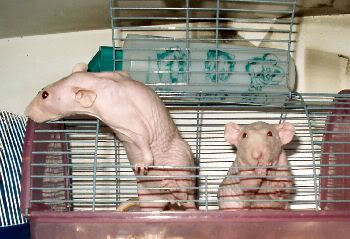 Now Fuzz is interested

Older photos



This is Fuzz's mother, Starbucks, as a 9 day old :)



Another photo of Starbucks at 7 months of age. She was one of the best girls I ever had



Baby Fuzz playing hide and seek



Three week old baby Fuzz!



This is about a hour after Fuzz gave birth to her second litter. She really enjoyed having her belly massaged ;P



Singing the Sore Nipple Blues. The babies are about a week there



Tongue



Poor Fuzz



They look like wrinkly old men! They are a little under two weeks there



Hee this baby looks mad....just under three weeks



Haha



Baby Diva!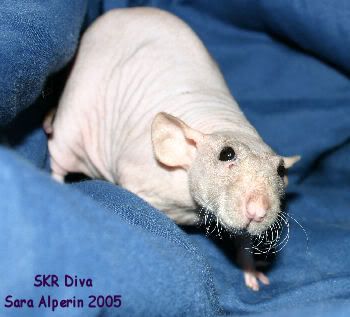 Adult Diva! She's a lovely agouti hairless dumbo.



This photo cracks me up. That's Isis....but can you see Fuzz? ;P



This is my new girl Jada...her breeder says she's a morphing rat but I just think she's a normal double rex :)



She's a black hooded