I took my camera in yesterday (monday) to get fixed. I won't get it back for roughly three weeks *whine whine*
I will most likely post older photos just to pass the time. I really should get a cheaper digital (cheap as in $250 range) so I have a backup.
Anyway.
Like I said, I went to my friend's house to get some males. I mentioned in an earlier post that she "conned" some boys off on me. I went there originally just to pick up a stud and to get my possum boy. I came home with the possum, slick, and two other ratties bwaahaha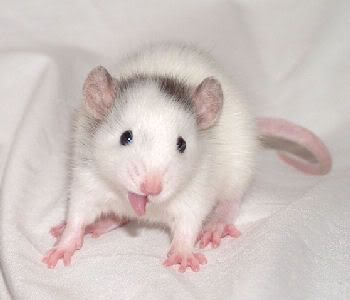 Click on the cut! BWAHAHAH!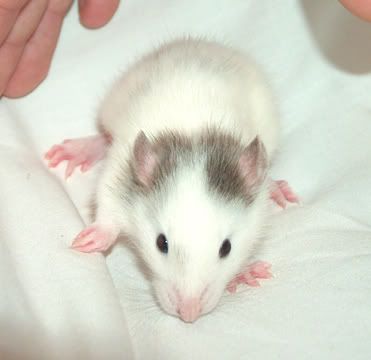 My possum (opossum?) blazed boy. These photos were taken by the breeder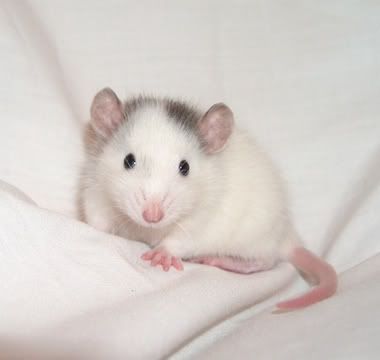 Awww. I named him Alderaan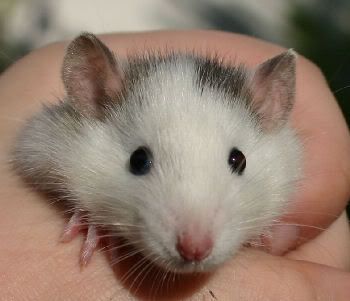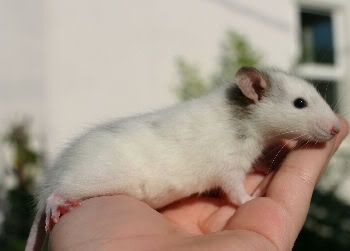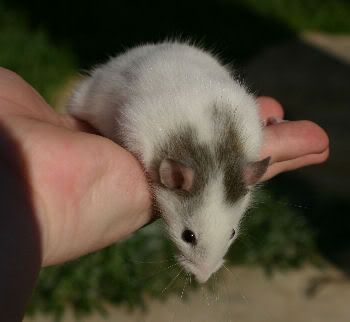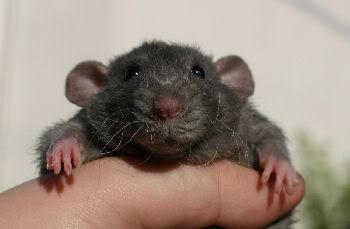 This is my new russian blue velveteen dumbo self (phew!). I named him Naboo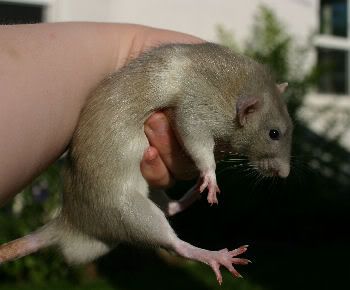 Bad photo I know. Lastly, this is my american blue agouti veriberk dumbo who I named Dagobah...this guy is roughly ten weeks old!