The day I got them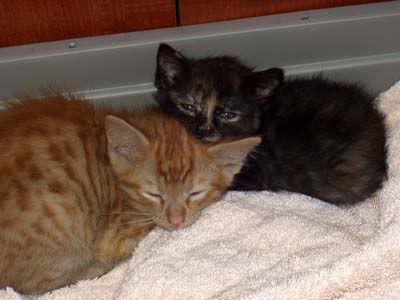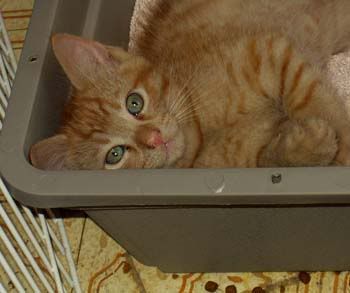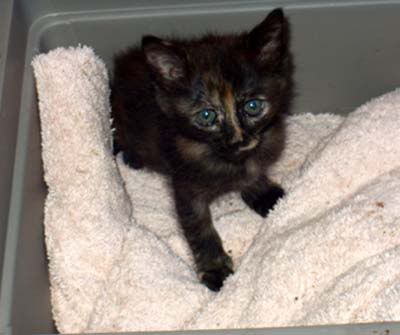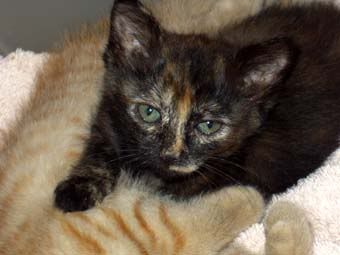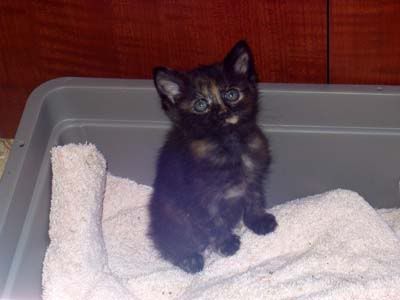 Extreme Bambi eyes!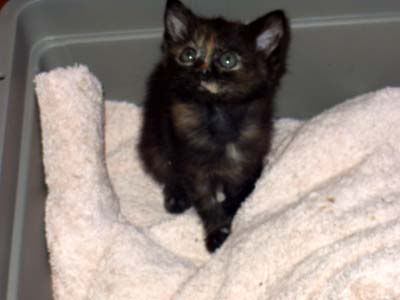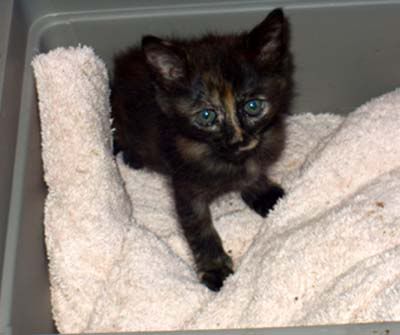 This is Zoe, a tortie. When we got her she weighed less then a pound and fit in the palm of my hand. Extreme runt, she's such a sweetie :)

The same week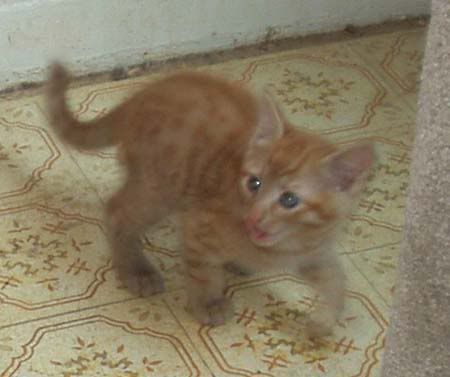 This is Spencer. He's an orange tabby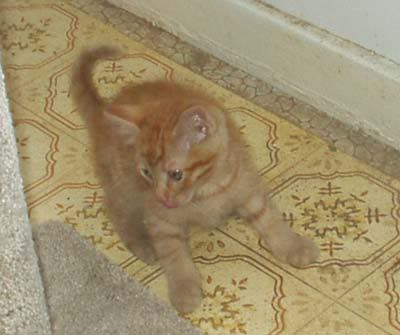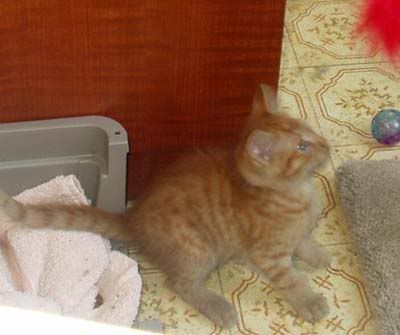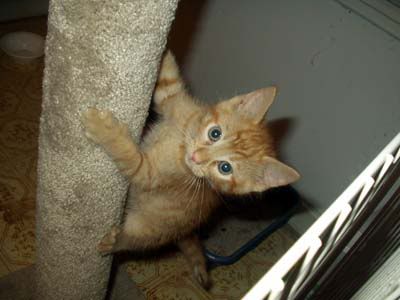 The rest were taken in the same month or maybe a little after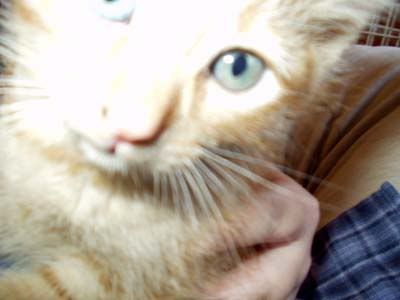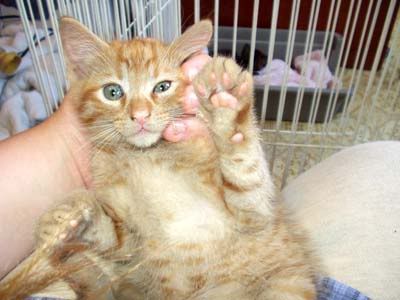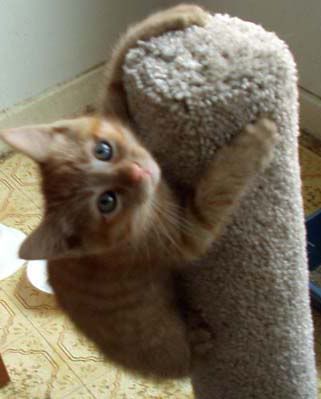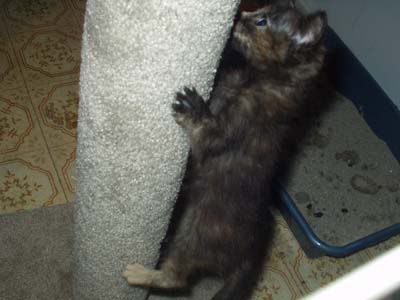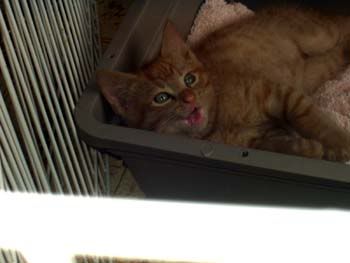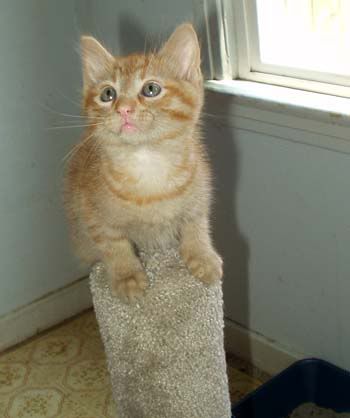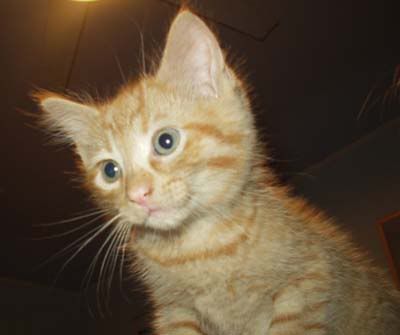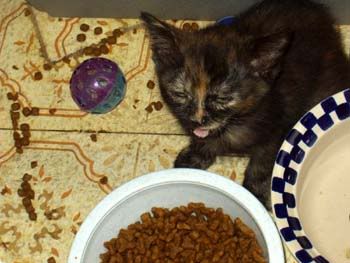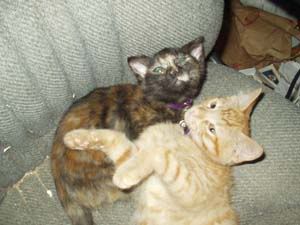 I think this was a few weeks later

In case anybody is intersted, this is them now!