My rats from upstate are doing very well. BFF rats (Bonnie's Friendly Furries). I've gotten ratties from this lady before and was happy with them. They are still a bit skittish but they should come around :)
I'm still thinking up names. My russian blue point siamese from my friend's rattery is Obi Wan Kenobi :)
I have a seal point siamese that's named Qui-Gan Jinn. I think I might name my baby pearl Anakin but I'm not sure. I have no idea for the manx adult pearl and the tailed adult pearl. Suggestions? Star Wars preferred ;)
No the theme isn't becuase of the new movie. The theme has been going on for a few months. I just didn't want to name a rat Obi-Wan if I thought it didn't fit. I'm thinking of Lando Calrission for one of the rats but can't decide which.



This is Obi-Wan :)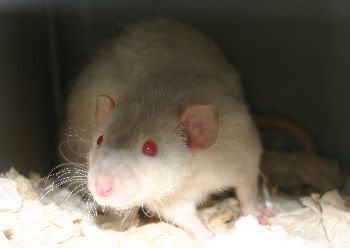 Nice lighting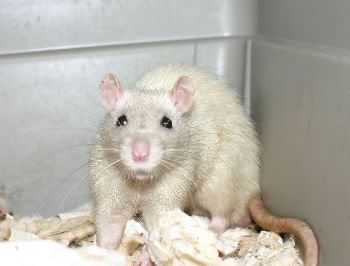 pearl adult :)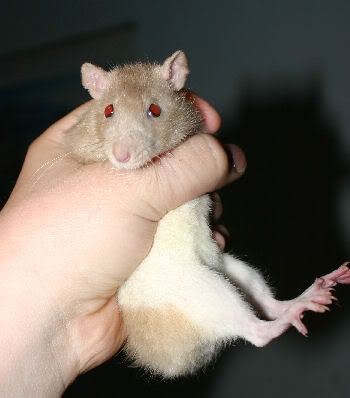 This is my cute little manx girl. She has the right hips for breeding thankfully. So does her sister. Name suggestion? I already have a Padme. I might just go with Amidala (I know it's the same person) and Leia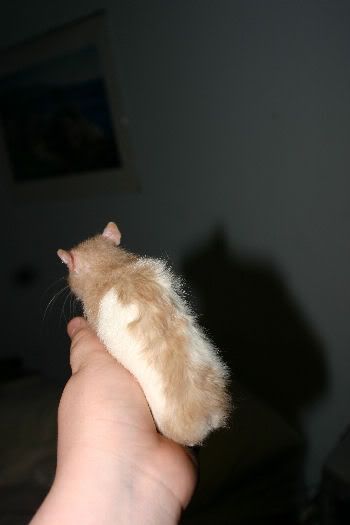 Bonnie breeds some beautiful hoods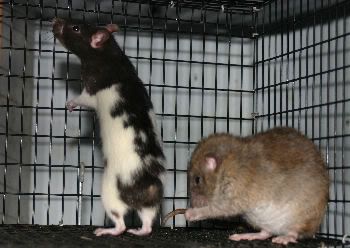 Awww rattie tush! That's my downunder manx. The other rat is Muffin :)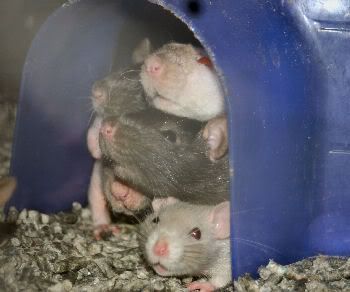 Kaia is the seal point, Padme is the black, and Dove is the...dove! lol The black nose is the manx and the hairless nose is Fuzz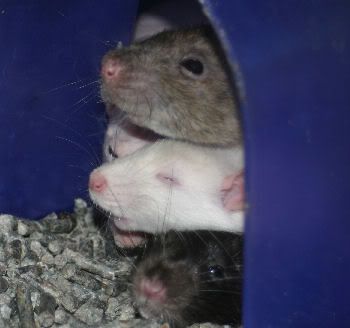 Muffin is the agouti, Lacey is the russian platinum (white rat), and the black rat is the manx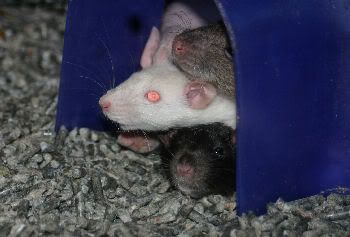 See above for names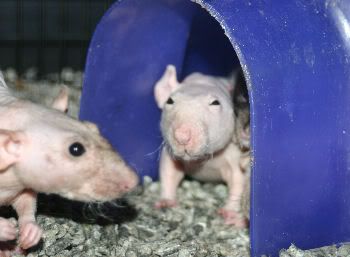 I woke Fuzz up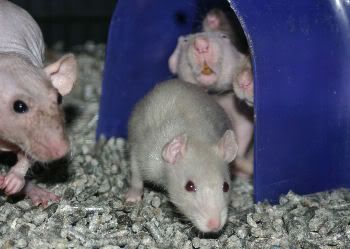 If rats could speak I think Fuzz would be cursing me out ;)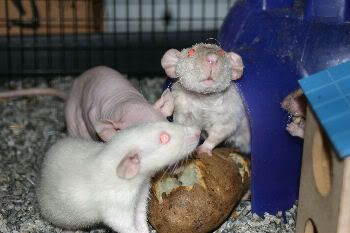 Kaia and Andrea Gail enjoying a baked potato. Fuzz is the naked pink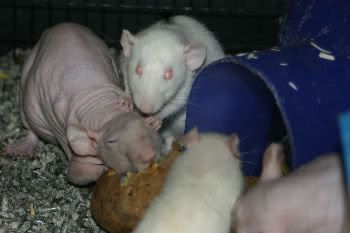 Fuzz and Andrea Gail enjoying same potato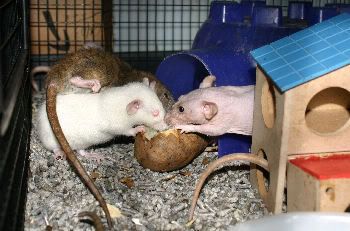 Andrea Gail and Diva (agouti hairless) enjoying potato. Muffin is scrambling to get a piece of it