I have so far giving the pigs romane and butterleaf lettuce, cilantro, parsley, green pepper, and a squash. They really love the cilantro and squash...also like the butterleaf. I will keep experimenting until I find their preferred veggies. I'm making Tuesday and Friday "fruit salad night". They will get small amounts of fruit on those nights.
I've been looking through the house for toys. I did the hay in the toilet paper roll thing. They are ignoring it (then again they have eating a lot of hay so they maybe full). I got a bunch of dingle balls that my cats like. I shall keep looking! Today I found the pigloo on the other side of the cage. Guess they didn't like it's location.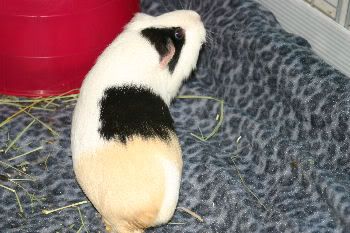 I think Mallory has a cute little tush :P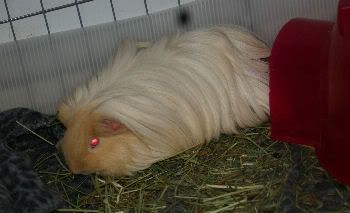 Henri



A langolier? A critter? Or maybe a tribble?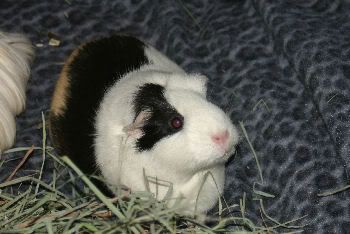 Mallory trying out for the part as the cow (look at her mouth!)