Since it's Passover season, my mom has been giving me a lot of foods that aren't Passover friendly. The foods go to the rats (unless they aren't good for rats and then they go to family and friends).
Mom gave me some pasta, nuts of assortment, dried spagetti, cereals. So it all went into my "rattie treat" bin. I have been giving the rats the dried spagetti (Trader Joe's brand) and they are wild for it! I've never seen a rat go so mad for dried pasta.
Proof is behind the cut! The rats are June and Hermi. Hermi is the black and white blaze :)

What's that?!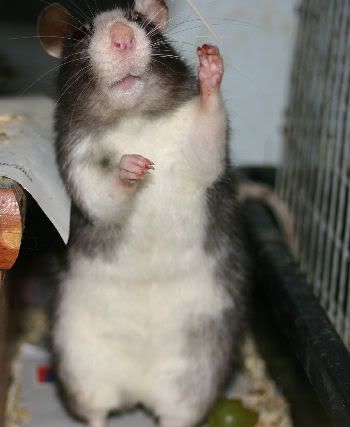 Spaggetti!!!!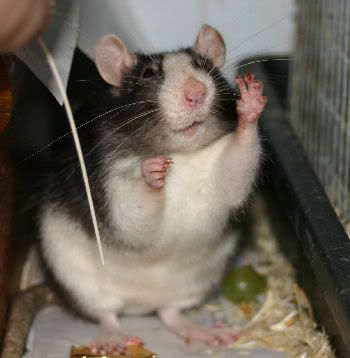 GIVE ME MORE!!!!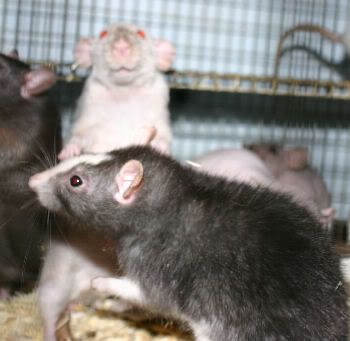 Did you take my noodle!?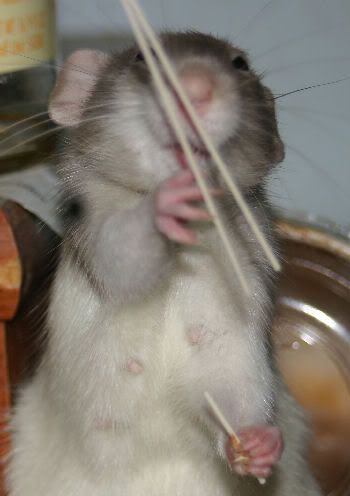 What is this strange thing?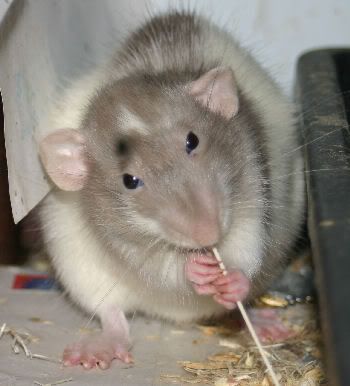 Ooo this is good!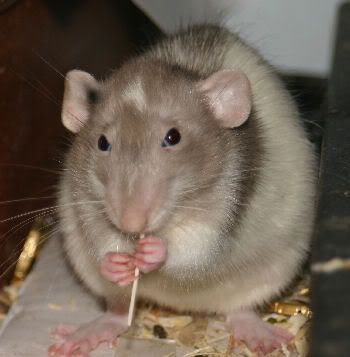 *nibble nibble*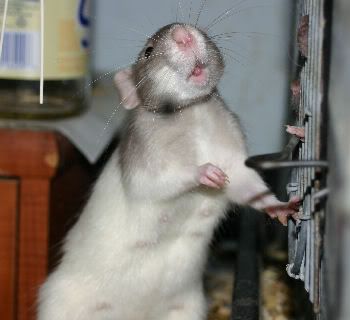 Got any more?!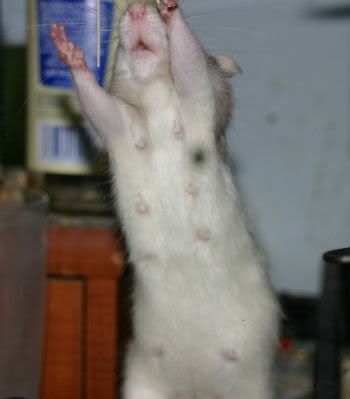 GIMMIE!!!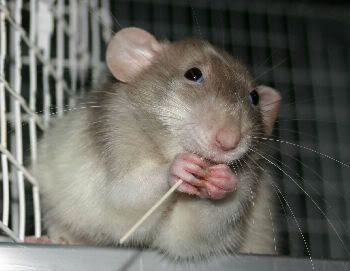 Thanks!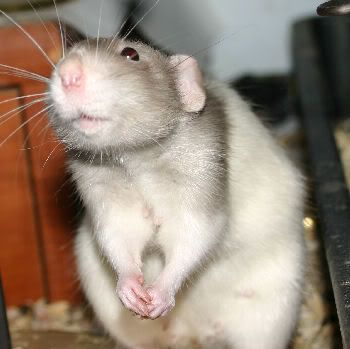 I would like some more please!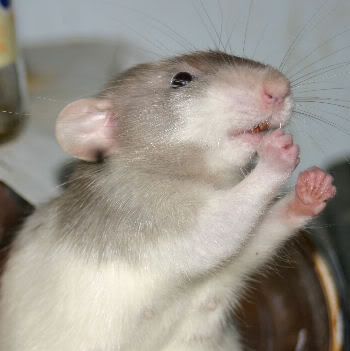 That was good! Everybody! DO THE MONKEY!!! *dance*

NOT NOODLE RELATED:::::::::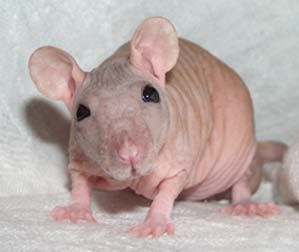 This is my friend's insanely adorable agouti hairless dwarf, Tyrion. Isn't he adorable!?