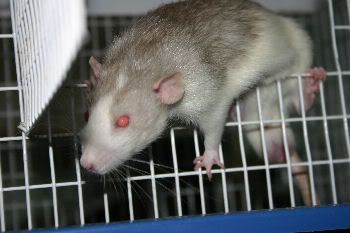 This is Legolas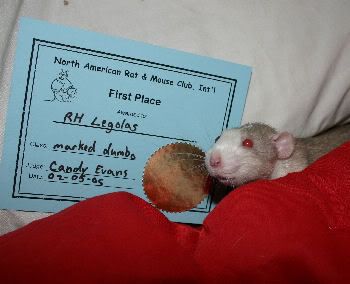 Legolas is known for winning an award for his performance in Mighty Rat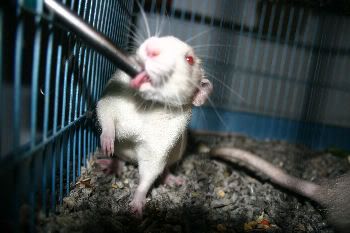 He lives the good life; plenty of wine,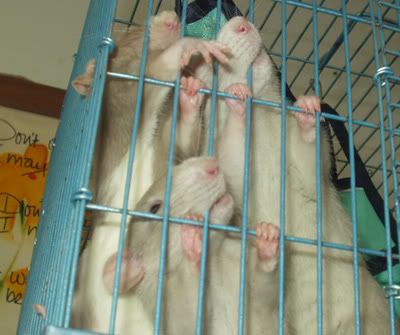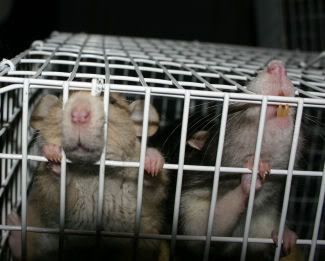 adoring fans,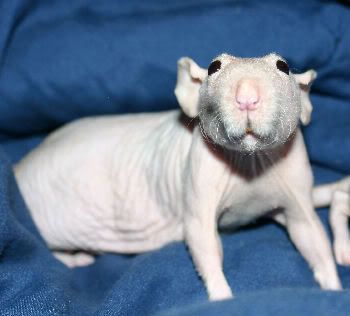 and a supermodel girlfriend.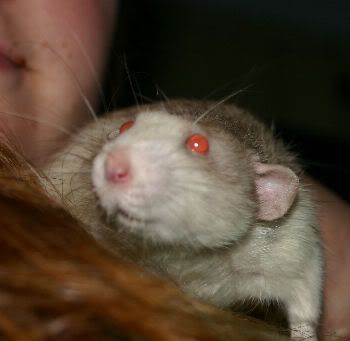 Life was good.



Rat does loved him because he was so sweet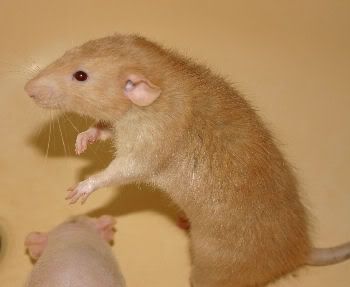 Rat bucks were jelous because the girls were mad over him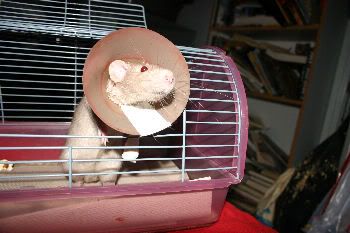 In fact a body guard got injured when a mob of does tried to get his autograph!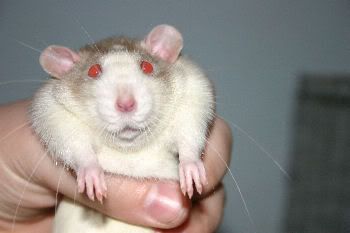 Basically Legolas was Rattywood's sweetheart.

But something changed.....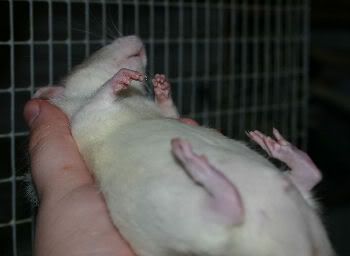 Legolas got sick of acting.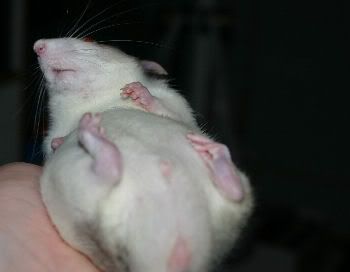 It didn't hold the same challanges anymore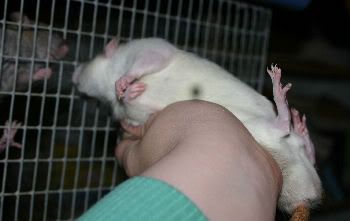 Legolas got distracted by lovely young does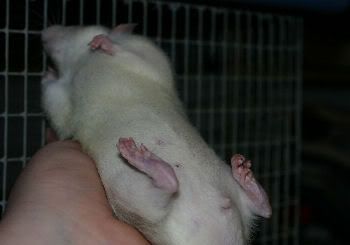 Who he spoiled with his mighty........Yogies stash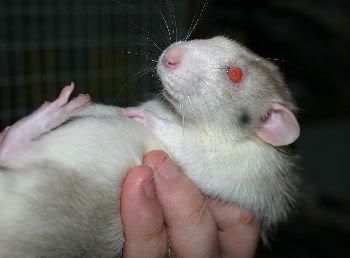 Legolas took a route that would eventually lead to his downfall.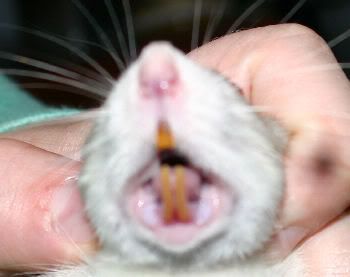 He started a singing career.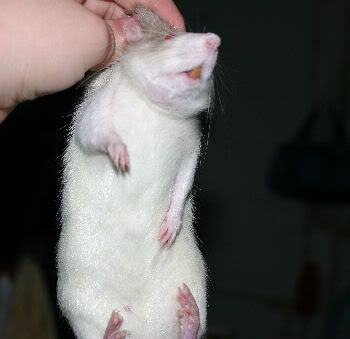 and started impersonating Ratso Jackson, the King of Rattie Pop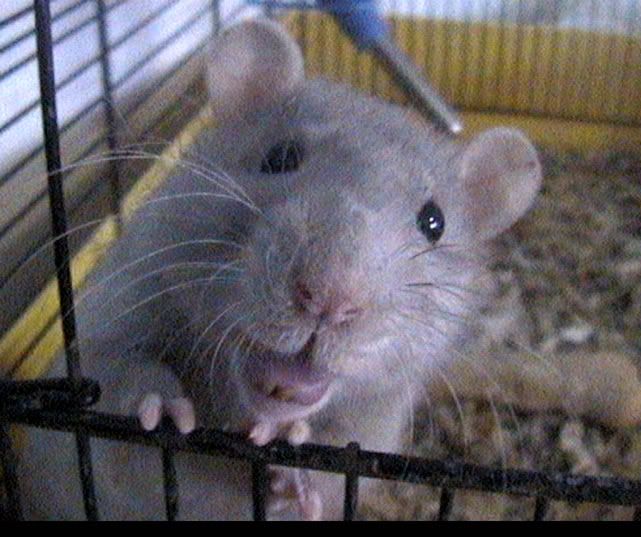 The public laughed at him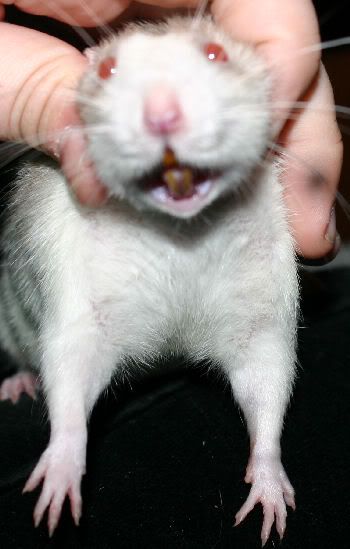 Legolas started to lose his mind.

After awhile he looked into the mirror and thought he was.........


http://www.keeme.com/haggis/archives/joker.jpg in case the photo doesn't work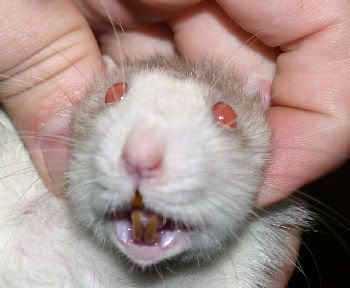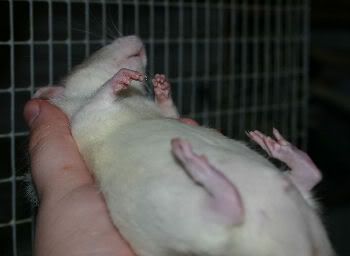 Today Legolas is getting help from his devoted human who loves him and lets him just relax.

Rattiewood is making a movie about his life.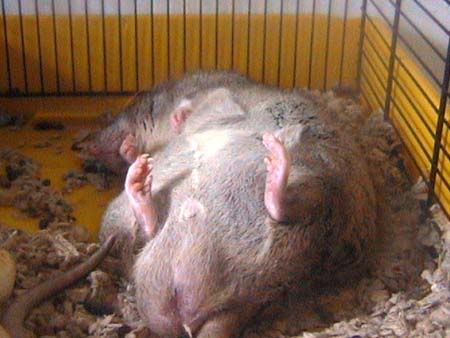 Starring Belial Brando

Who won a Yogie Award

THE END


CAST OF CHARACTERS:::
Legolas as himself
Hermi, Ginny, Ariel, Lily, and Olivia as the adoring does
Fuzz as the supermodel girl friend
Apollo as the jelous buck
Weasel as the bodyguard
Muffin as the lovely young doe
Cirrius as the mocking crowd
Belial (a rat I ratsat and who has passed away) as Belial Brando
and making a cameo is the Joker as himself

This story is a work of fiction. Legolas is perfectly sane and happy. All rats, with the exception of Belial, are owned by myself. A note; that blue cage is used for quarentine. That toothy grin didn't hurt him. I just pulled his face a bit but no harm! He got plenty of snacks to thank him for letting me use his face as playdough ;)
And yes I am hyper :)