I thought everybody would get a kick out of one of the babies in this link. It's kinda obvious which one I mean. This is my friend's rattery :]
BA and DJ

The next set of links is to a rattery in Texas, Rattius Maximus, that I'm getting some babies from. I only linked to litters I'm actually adopting out of. The babies reserved for "Scaredy Kat Ratz" are mine :]
Bluereguard and Holly
Sam I Am and Gypsy Rain
Scamper and Arwen
Chewbacca and Mary Catherine
Now, if you want to see MY babies click on the cut :]
It's photo heavy

Please ignore the annoying black smudge. I need to take my camera in. Also, the grey baby has a messed up eye because she scratched it on some bedding. I'm putting stuff on it to help it heal.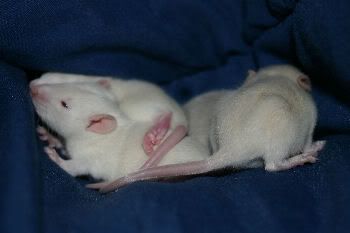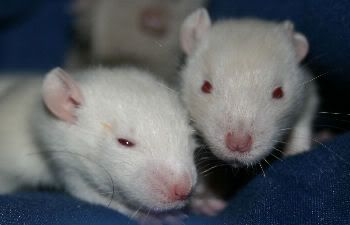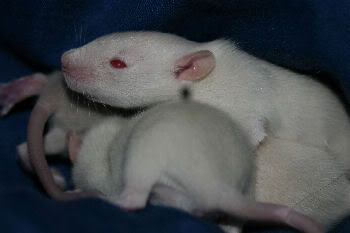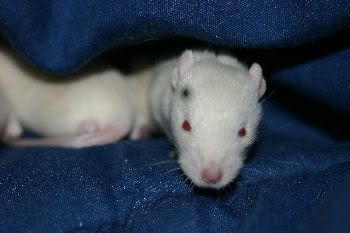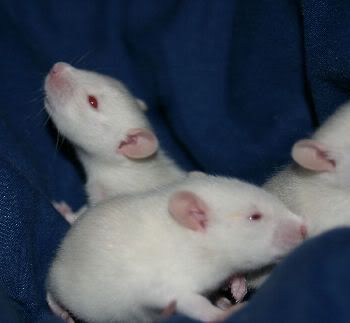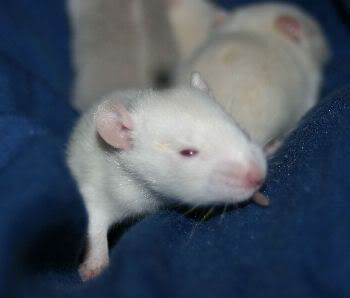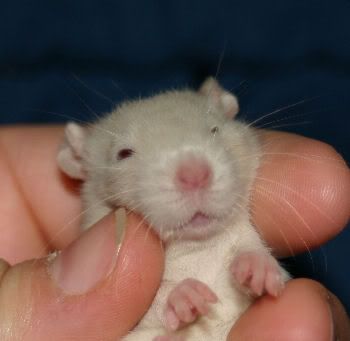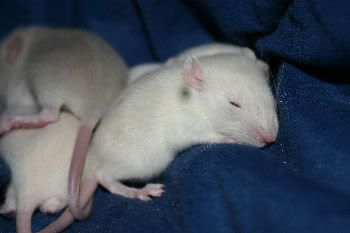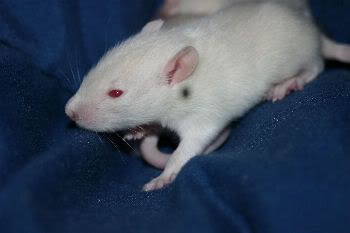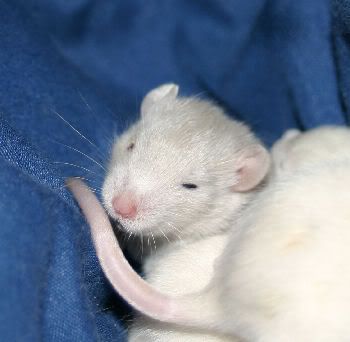 I'm keeping this one